Trichotillomania is an impulse-control disorder characterized by recurrent hair pulling resulting in visible hair loss. Symptoms usually worsen when the individual is under stress. However, some individuals pull or twist their hair when they are bored or inactive or is engrossed in some activity e.g studying, watching T.V., sometimes while bathing or in the toilet etc.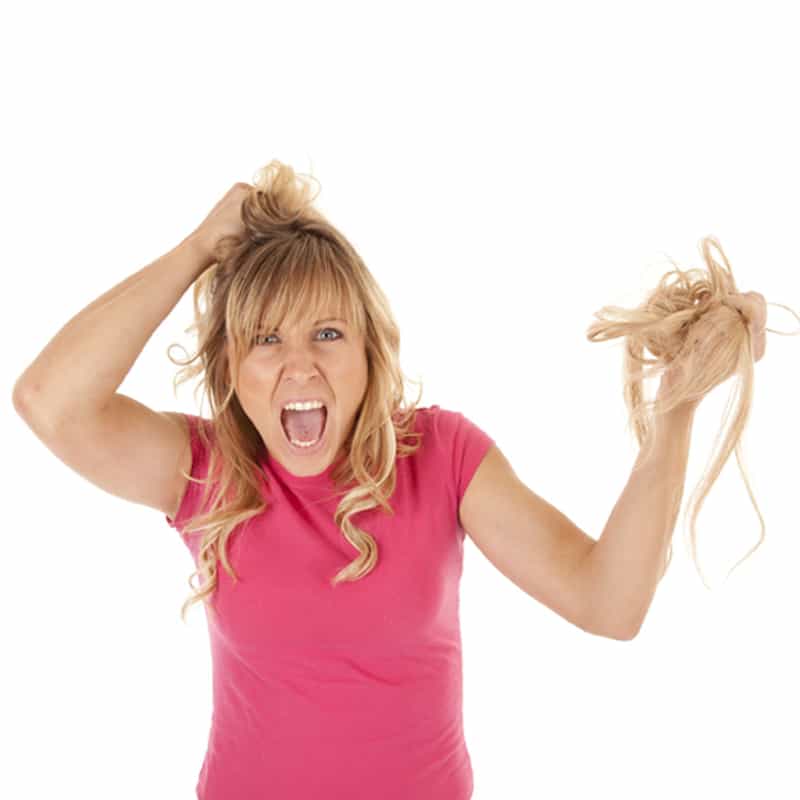 SIGNS & SYMPTOMS
Recurrent pulling out of one's hair resulting in noticeable hair loss.
An increasing sense of tension immediately before pulling out the hair or when attempting to resist the behavior.
Pleasure or relief when pulling out the hair.
Some times patient does is it sleep and is unaware or deny any such habit but may complain of pain in scalp and a appearance of bald spot.
RISK FACTORS
Stress
Anxious & nervous individuals, Introvert personalities.
OUR APPROACH
Since Trichotillomania is a psychosomatic disorder patient need a lot of counselling. If needed internal supplements are given to support hair growth.
TREATMENT
Detail case history gives a fair understanding of the stress levels.
Clinical examination shows rough patches of hair loss.
Patient explained what is the problem. If the patient is already aware of the habit he /she is explaned what care he/she should take to help curb the habit.
Simple proteins are used to support hair growth which are also helpFul in reducing stress levels.
Patient is explained precautions and family is guided on how to support the patient to overcome the problem.
Book an appointment
Please submit your details below.