The most common problem of this kind is known as Seborrhoeic Eczema. It is accompanied by reddening of the skin, irritation and scaling. Sometimes it is associated with an unusually greasy scalp. In babies, the condition known as cradle cap may be an early form of atopic eczema, which is a condition associated with heavy fever and asthma.
It is also called as atopic dermatitis. Atopic means cause is unknown but it gets triggered by stress, physical illness.
Causes
It is auto immune in origin
Allergic condition
Sweating profusely
Exposure to irritant
Winter –cold weather
Symptoms
Itching of scalp
Oozing of secretions if not treated in initial stage
Dryness of scalp
Scaling---Flaky in nature
Redness of scalp
Colour changes seen on scalp after disappearance of lesion
Risk factors
Psoriasis
Any health related issues like Dermatitis, allergic reactions
AIDS
Diabetic, thyroid condition
Our approach
After a careful physical and Capilloscopy examination the severity if the disorder is assessed.
Topical emollients are given to soothe the inflamed scalp.
Advice to stop oiling since oil many times causes aggravation.
Any commercial product is advised to be refrained from as the scalp is very sensitive.
If needed a specific amino acid is given in therapeutic dosage only after ruling out uncontrolled blood pressure and increased levels of uric acid.
Guidance is given on cautions to be followed so as avoid any relapses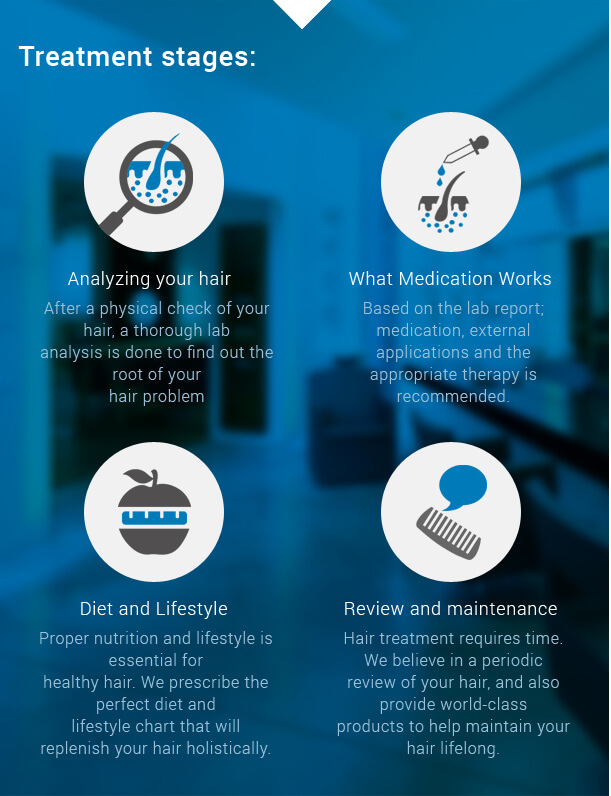 ---
Book an appointment
Please submit your details below.