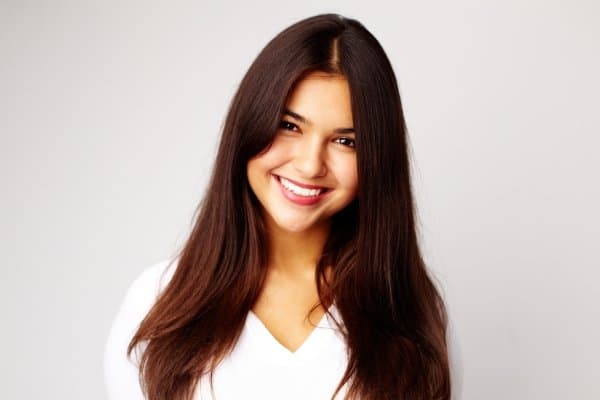 Rich, thick, shiny hair and healthy glowing skin are perhaps the best indicators of a healthy individual. Just as ageing skin manifests itself through wrinkles, ageing hair manifests itself through 'thinning'.
Hair treatments have so far been ordinarily related to hair-conditioning, hair rejuvenation and restoration. Thinning hair treatment has never been a possibility until now. Thanks to RichFeel's pioneering experience in hair treatment research, hair thinning remedies are now a reality.
RichFeel conducted a series of research on hair regeneration to fight hair thinning under the guidance of Dr Apoorva Shah, the pioneer of Trichology in India, to eventually discover and develop the application of plant stem cell technology for hair regeneration in close collaboration with scientists from Switzerland and Italy.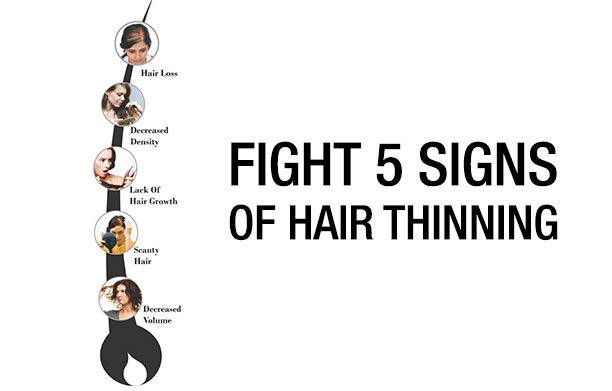 In addition to problems of thinning hair in women, it is important for us to find out more relevant information on how to stop thinning of hair and if there exists an effective answer to the single question of - can hair grow back after thinning?
Read about the most effective thinning hair treatment and hair thinning solutions provided at RichFeel.
The RichFeel hair thinning solution is the PCT Rejuva Max product, made for the first time using the plant stem cell technology containing extracts from Swiss Apple stem cell, Pea sprout stem cell and Argan stem cell.
The Stem Cell Discovery as A Viable Hair Thinning Solution
Plant stem cell technology aims to slow down and reduce the ageing process by working on stem cells within the dermal and epidermal layers of the skin.
The RichFeel Anagrow thinning hair treatment is the first of its kind in the world of hair care which uses "PCT Rejuva Max with Plant stem extracts and RF Anagain 10X- the first of its kind transdermal hair follicular penetrating machin". It reduces hair fall and promotes thickening of hair.
RichFeel Anagrow Hair Thinning Procedure
The PCT Rejuva Max extract is pushed into the hair follicles using the RF Anagain 10 x machine, to help fight the five signs of thinning - hair clumps, a visible scalp, lighter weight of hair, bald patches and a smaller ponytail. 
The RF Anagain 10X machine has been developed for transdermal hair follicular penetration and ensures complete detoxification of the scalp and penetration of active stem cells by also removing DHT, which is also a prime cause of thinning of hair in both men and women.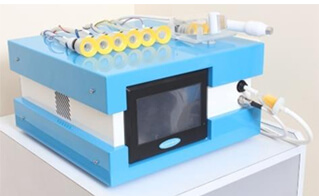 Thinning Hair Treatment Is A Three-step Procedure:
Detox
The first step in thinning hair treatment with RichFeel Anagrow is Detoxification. It is done with the help of a motorised spatula.
This step, in hair thinning treatment, is done to get rid of the oil and the dirty layer of the scalp. Using this special spatula, your therapist will also open the pores of the scalp to enable better penetration of the active plant stem cells to extract.
Vaculase
The second step is the vaculase step in which the low-level bean of lasers is used. This step helps in improving the blood supply of the hair follicles and it also helps to a great extent in stimulating the hair follicles for getting the best results.
Rejuve
The third and the most important step is the Rejuve step also termed as the sonophoresis which is done with the help of an ultrasonic probe. Sonophoresis, also termed as the rejuvenation step by the layman, is a step in which the active plants stem cells extract is made to penetrate the scalp with the help of the ultrasonic probe which further helps in giving the desired results.
Hair Thinning Procedure with Anagrow at RichFeel
The complete hair thinning treatment procedure is done for one year and is further divided into two phases.
Under Phase 1, clinically active sessions are done in the clinic under the able supervisions of a trained specialist.
In Phase 2, passive sessions are conducted by applying home-based thinning hair remedies. It usually consists of a prescribed home care kit consisting of plant stem cells extracts which can be used for absorption in your skin with the help of a special equipment called dermajet.  General instructions are given for hair thinning solutions at home like the home care kit must be used at least thrice a week for maximum efficiency. 
To begin this hair thinning treatment, people need to consult Trichologists at RichFeel. The process begins with an individual examination and after a careful examination by the appointed Trichologists, the complete hair thinning treatment procedure begins at RichFeel under the clinical supervision of an expert. 
Some Probable Hair Thinning Causes
There are few common reasons for hair thinning as similar to hair loss in males and females.
Certain acute illnesses like typhoid, malaria, jaundice, TB generally aggravates the problem of hair thinning leading to hair loss.
Acute physical or emotional stress can also lead to evident problems of hair thinning.
Self-induced hair loss in females such as hairstyles like tight ponytails, Cornrows or too-tight braids can affect the quality of hair.
Common habits like the use of hair dyes, chemical treatments, bad brushes - Brushing too much, remove excess oil from the scalp. It increases dryness and brittleness of hair.
Hair thinning can be a result of nutrition deficiencies especially iron, protein and vitamin A.
Sudden weight loss or losing weight in a short period of time can also affect the normal hair growth cycle.
Certain medical conditions like pregnancy, cancer, thyroid disorder, can lead to hair thinning symptoms and signs.
Hair Thinning Signs & Symptoms
Clumps of hair fall out
Loss of hair on scalp
Bald spots on the forehead
Itchy, flaky scalp
Slow hair growth
Female Hair Thinning Pattern
There are signs for hair thinning treatment in females too which include:
Hair thinning all over
Wider centre parting
A bald spot at the crown of your head
Rarely a receding front hairline

Apple stem cells help the epidermal stem cells to maintain their characteristics and replenish dying cells,
Results:
1. Delays ageing.
2. Lows down hair follicle regression.

Argan stem cells include the formation of new hair follice.
Results:
1. Induces formation of new hair follice
2. Vitalizes and protcts dermal hair papilla

Pea sprout extracts stimulates dermal papilla and reduces the amount of hair in telogen phase and stimulates anagen hair.
Results:
1. Prolongs life cycle of hair and increases growth.
2. Reduces hair fall.
3. Restores hair generation.
Book an appointment
Please submit your details below.