RichFeel TST+ or Tricho Scalp Treatment Plus is a revolutionary, first-of-its -kind patented technique from Austria devised by Dr. Emil Vodder that uses manual lymph drainage for detoxification and rejuvenation of hair follicles. RichFeel TST + follows a three step process – internal medicines, external applications and free home care kit to ensure complete control over hair loss.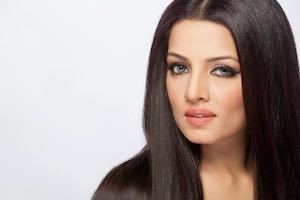 How does it Work?
In this treatment, we work on the lymphatic system which is secondary circulatory system, carrying nutrition, oxygen and toxins. So, with this treatment we detoxify the scalp so that nutrition and oxygen supply increases to the hair follicles which helps in strengthening and stimulating the hair follicles and helps in hair growth. This treatment helps in three ways:
Disinfection
Detoxification
Rejuvenation
It is done, quite simply, by using the greatest machine God has made: human hands. The practitioner works in a smooth rhythmic manner on your hair and scalp, thus enabling you to relax your mind and body. 40 to 50 minutes are recommended to completely rejuvenate and detoxify your hair and scalp. It can also be done once a month as a healthy hair habit.
Book an appointment
Please submit your details below.