RichFeel TST+ or Tricho Scalp Treatment Plus is a revolutionary, first-of-its -kind patented technique from Austria devised by Dr. Emil Vodder that uses manual lymph drainage for detoxification and rejuvenation of hair follicles. RichFeel TST + follows a three step process – internal medicines, external applications and free home care kit to ensure complete control over hair loss.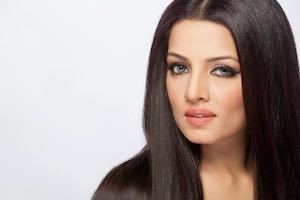 How does it Work?
In this treatment, we work on the lymphatic system which is secondary circulatory system, carrying nutrition, oxygen and toxins. So, with this treatment we detoxify the scalp so that nutrition and oxygen supply increases to the hair follicles which helps in strengthening and stimulating the hair follicles and helps in hair growth. This treatment helps in three ways:
Disinfection
Detoxification
Rejuvenation
It is done, quite simply, by using the greatest machine God has made: human hands. The practitioner works in a smooth rhythmic manner on your hair and scalp, thus enabling you to relax your mind and body. 40 to 50 minutes are recommended to completely rejuvenate and detoxify your hair and scalp. It can also be done once a month as a healthy hair habit.
Being a woman is a tough job with thousands of responsibilities and to top it up the appearance and beauty of woman is very important. Let's not forget the hair being the most important part of the appearance. Many women in their daily life face hair fall problems and treatment for hair fall is the last priority till they realize the depth of the problem.
Women in general try to treat hairfalling problem with homemade remedies. To save the time and money they do not go to an expert and instead of finding out the real cause of hairfall they end up with all the home treatments which are generally given by a layman.
Hair issues at times also affect your self-confidence especially when you are in front of your friends and your relatives and they keep staring your scalp. Nothing could be more embarrassing than this. It's time now that ladies get concerned about their beauty and hair being one of the most important assets should be not taken lightly as it is the question of their self-confidence and pride.
It's getting tough with the changing lifestyle and unhealthy eating habits to maintain naturally looking healthy hair but with advance in technology and science the treatment for hairfall has a lot of improvisation and one of the most recent techniques of hairfall treatment is TST plus. Let us give you more information on this particular treatment for hair fall.
Tst plus: This is an Austrian based technique found by Dr. Emil Vodder. Tst plus which stands for Tricho Scalp Treatment Plus is a unique, newly found technology that generally uses manual lymph drainage for detoxification and rejuvenation of hair follicles. RichFeel which has been the hair care partner for Femina Miss India Pageant for over a decade now has this unique patented, one of its kind technique as a revolution to treatment for hair fall.
This technique is a sure shot formula and a guaranteed solution to solve any kind of hair fall problems forever. RichFeel Tst Plus is a 3 step process of internal medicines along with external applications and a free home care kit that will ensure a complete control over the hair loss. This treatment includes a photobiotheraphy process in which the laser light gets absorbed by the blood vessels which adds up to the nourishment to the hair follicular cells.
Treatment to control hairfall and all the hair and scalp related issues can be easily solved at RichFeel Clinic. Tst plus is one of the best Therapy to cure Hairfall at RichFeel. It has helped many people to regain their lost self-confidence with the better growth of the hair on their scalp. RichFeel has its branches all over India in cities like Mumbai, Delhi, Bangalore and Pune. Visit the nearest branch right away to get all your hair related problems solved in the best possible manner. It is only possible with RichFeel who offers a world class hair care treatment for hairfall that guarantees you to treat your hair problems that too in the most natural way…
By the way you can solve your hair loss problem today by getting massive discount on your consultation with RichFeel trichologist along with products, services and digital bonuses worth thousands of rupees for free. Click here to book your appointment with our trichologist today…
You can also speak with our trichologist for free and get your hair loss problem solved. Don't miss this free help!
Book an appointment
Please submit your details below.