TESTIMONIAL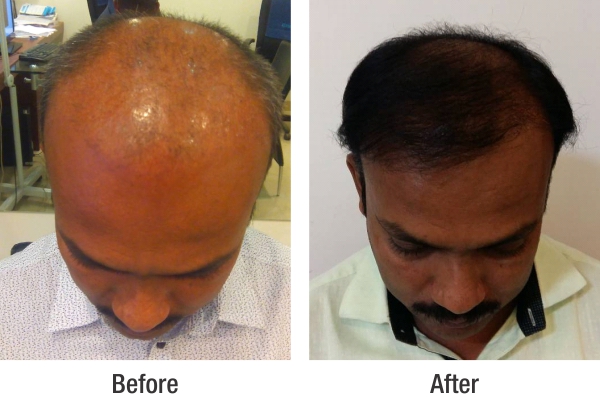 Hair loss is a genetic problem in my family. But, it struck me very early in life. I started losing hair before entering 30's and that was very disturbing for me. As I started to work I was already half bald and so people considered me much older than my real age. I never thought it was possible to get my hair back until I met doctors at RichFeel. I was explained that I need to undergo hair transplant to regrow hair in bald patches. I was sceptical because of the surgical process. But, the new surgical process that I went through did not leave any scar. Also, the healing time was very quick and I was back to work in two days. The hair transplant helped me get my confidence back. I am very happy with the outcome.
Mr. Bhausaheb Kad from Bhandarkar Road Clinic, Pune Says
Hair transplant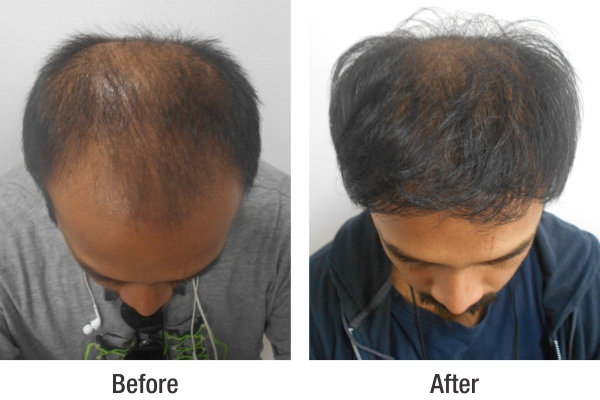 Hi My name is Vishal Amlaparkar and I am 32 years old. I never thought I could have my hair back till I met doctors at RichFeel. I had bald patches on front side of my head and that looked really unpleasant. I consulted the doctors at RichFeel and they suggested me to go for hair transplant. The surgery was not complicated at all and it did not even leave a scar. It's been 6 months and now I have started noticing some hair growth where the hair was planted. I am very happy with the treatment.
Mr. Vishal Amlaparkar from Pimpri-Chinchwad Clinic Pune Says
Hair transplant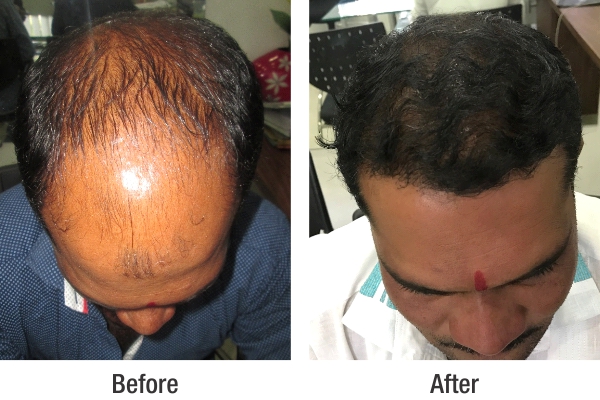 It is possible to get over baldness! RichFeel offers effective solution in terms of hair transplant. I went through a hair transplant recently. To my surprise the surgery did not leave a big scar in the back side of my head. I only had some small injuries from the part the hair was removed. The healing time was very fast. The staff at RichFeel is very caring and I very thankful to the doctors too.
Mr. Dipak jadhav from Viman Nagar Clinic, Pune Says
Hair transplant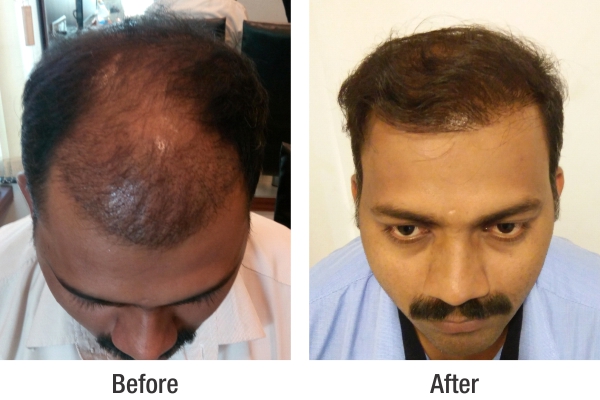 RichFeel, thanks for helping me overcome my stress I was suffering due to hair loss. I am in my mid 30's and work in corporate office. Every time someone made comment on my baldness, it made me very upset. I was looking for a permanent solution to baldness. When I met the trichologists at RichFeel, i was given hope and assurance. The doctors suggested that at this stage, hair transplant was my only solution. I decided to go for it. The surgery was not complicated at all and it just left some small I injuries. I was back to routine in 2 days. Doctors explained that I can see a hair growth after 6 to 8 months. It's been a year I have had the transplant and I am quite satisfied with the outcome.
Mr. D.S.Chavan from Aundh Clinic, Pune Says
Hair transplant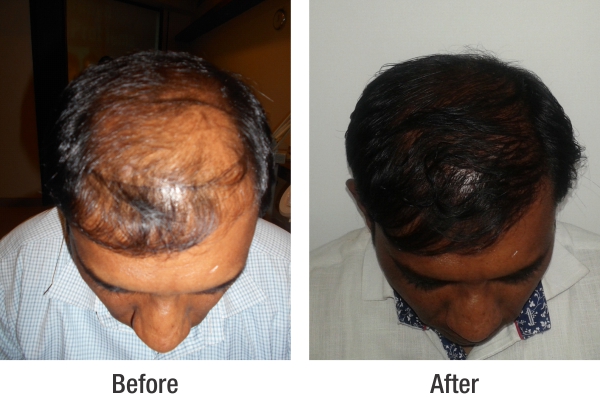 I did hair transplant at RichFeel and I am very happy with the results. I am a 40 year old man and have been dealing with baldness for almost a decade. It's very depressing when people make comments about your baldness or even make fun of it. When I read about RichFeel's permanent solution to baldness, I was tempted to give it a try. In my first visit, the doctors analysed my scalp condition and also checked my lifestyle. After thorough evaluation doctors recommended me to go for FUE hair transplant technique. This is a new procedure that is much convenient as it does not leave scar on scalp. I am very happy with the outcome and I am really thankful to the doctors at RichFeel.
Mr.Sachin Kumar from Pimpri-Chinchwad Clinic, Pune Says
Hair transplant
MORE TESTIMONIALS